In 2009, 5 experienced energy professionals founded Jules Energy in The Netherlands. The 5 founders all had strong backgrounds and vested interests in the energy sector.
Although the founders grew experience in different disciplines, they all had one goal with Jules Energy:
As an independent software vendor we offer services to energy supply companies that introduce innovative – even game changing – customer service and contract execution solutions.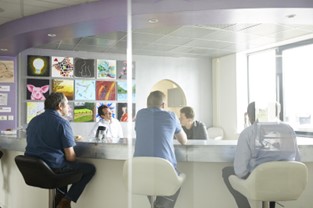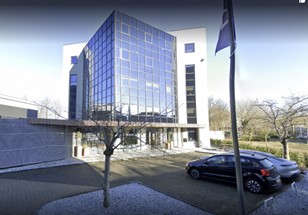 The founders' roots lie in the Dutch Greenhouse Sector. We are renowned for offering glasshouse growers an IT-platform with which they can individually buy and sell power and gas at the wholesale spot markets. A suite of automated functionalities allowed these entrepreneurs to financially take control of their energy demands and capitalise financially by selling surplus electricity generated by CHP's at attractive spot prices. At that time financial results achieved were unheard of!
For this business model , collaboration with the energy retail supplier was eminent for various reasons, but not for the least reason to give the greenhouse grower access to the wholesale energy markets.
The exposure of greenhouse growers to wholesale energy markets and the self-service capabilities of the energy trading platform opened the eyes of the energy suppliers in The Netherlands. They saw the platform as a perfect tool to offer new and value added digital services to their business customers. A great instrument to retain existing and win new customers!
Their interest in the platform made the founders of Jules Energy realise that an energy supplier would qualify as an ideal partner to team up with to (1) further develop the platform functionally, (2) to introduce it to other markets and (3) collectively work on penetration and adoption by business customers.
Since our solutions typically integrate with several business processes within organisations, we build relationships and gather understanding with all stakeholder departments. We are skilled in understanding an organisation's interdepartmental and the idiosyncrasies of software implementation processes. Hence, and besides the delivery of 'hard core' IT-solutions, we are happy to take on consulting roles.
Our team consists of persons in the following disciplines:
Software developers (Back- and Front-end)
DevOps engineers
Business Analysts
Account Managers
Product Managers
Sales Managers
Business Development
The cooperation with large and multinational operating energy suppliers and the adoption by internationally active business-customers of the platform has helped us to become present outside of The Netherlands as well. Today we are active in The Netherlands, England, Scotland and the USA.
We focus on Europe, The United Kingdom, Australia & North America where there exists a situation of liberalisation and/or deregulation. In addition to this we are capable of helping in geographical areas where the energy transition is at hand.
In 2020 We decided that we needed a bigger head office in a more central location to each of the employees based in The Netherlands. This led us to Gouda which is a city most famous for its production of cheese.